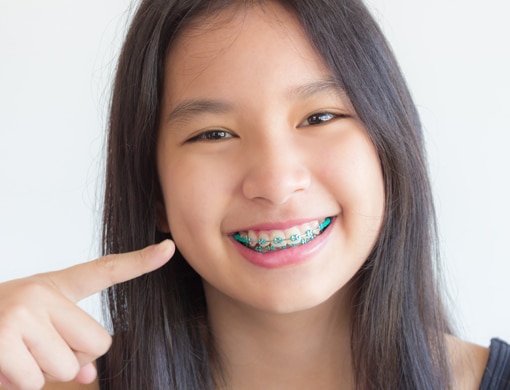 Traditional Metal Braces
Traditional metal braces are the most common type of braces and are smaller and more comfortable than before. We offer a variety of colored elastics that are added around the braces so you can customize your look to reflect your own unique style.
Clear (Ceramic) Braces
Ceramic braces are made of clear materials for those patients who are wanting a more esthetic option. They are less visible on the teeth than metal braces and can be a great option for patients who prefer something more discreet.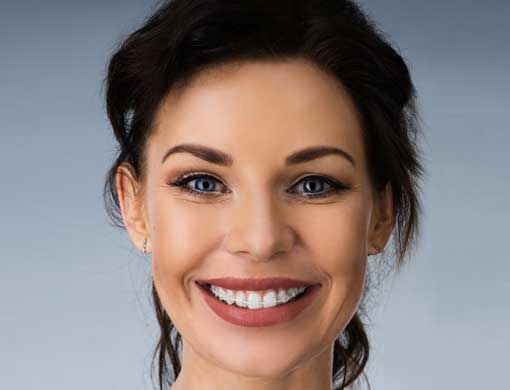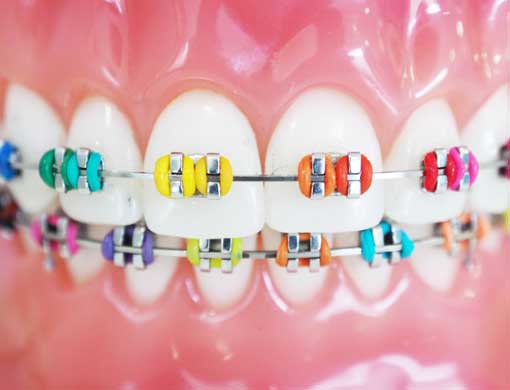 How Do Braces Work?
Braces work by adhering directly to the teeth using dental composite. The braces place a gentle, constant force on the tooth to move it into a corrected position over time with the help of the archwire, which connects each of the braces. Since the braces are attached to the teeth this allows them to work around the clock, even while you are sleeping.